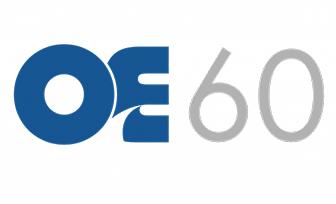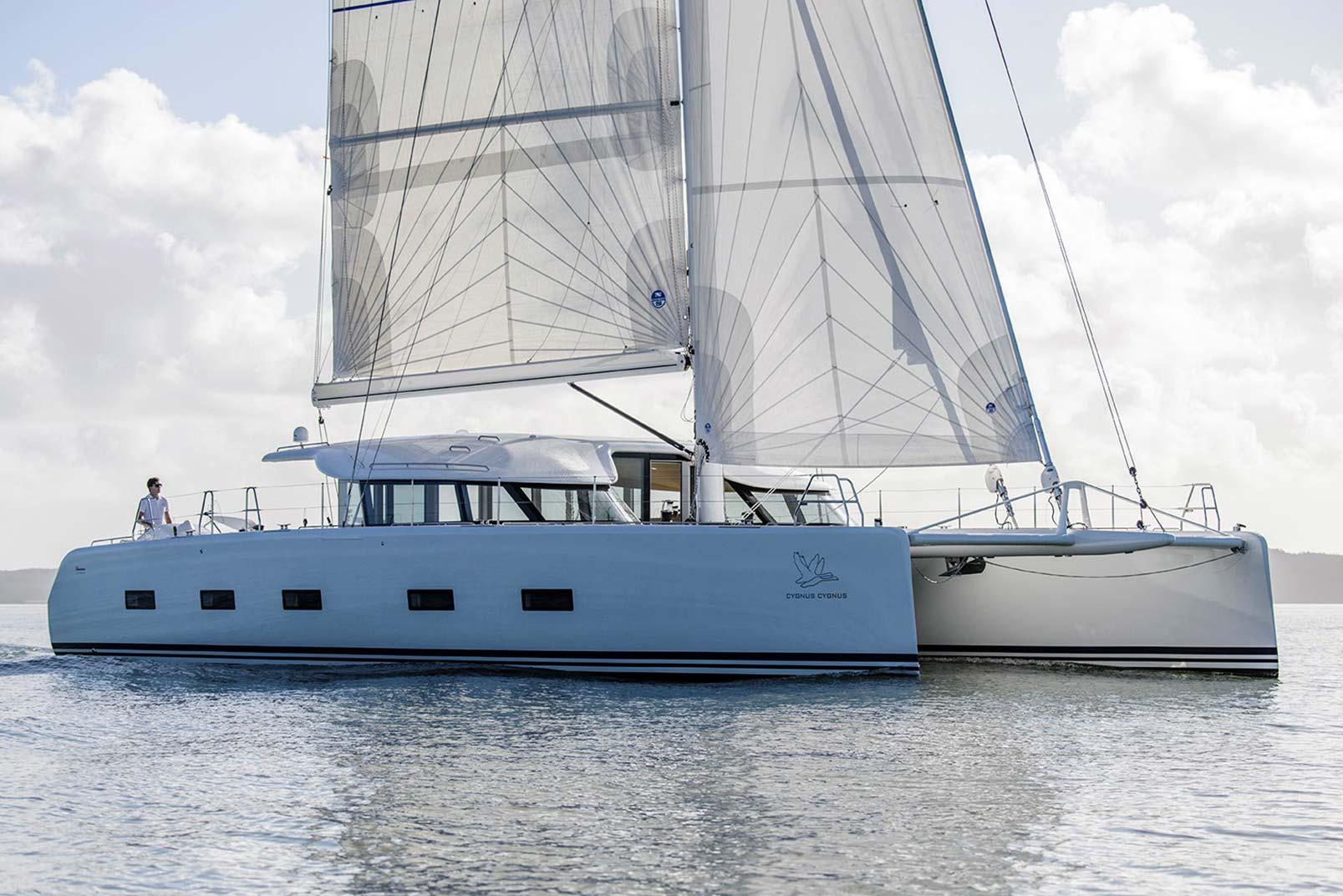 OE 60
Length overall: 60.7′ / 18.5 m
Length at waterline: 59.4′ / 18.10 m
Beam: 29.8′ / 9.07 m
Draft board up: 2.6′ / 0.85 m
Draft board down: 6.6' / 2.0 m
Main sail area: 1,401.5 ft² / 130.2 m²
Jib sail area: 710.418 ft² / 66 m²
Fuel capacity: 237.75 gal / 900 l
Water capacity: 237.75 gal / 900 l
Heater water: 13.2 gal / 2 X 50 l
Blackwater: 63.4 gal / 420 l
Solar energy area: 290.62 ft²/ 27 m²
Heads with glass enclosed shower: 3
Wethead: 1
Watermaker: 100 l/H
Engine: Diesel 2 X 80HP
Cabins: 4
CE OCEAN A (DNV) CERTIFICATE
Ocean Explorer 60
The width of the hull has been carefully balanced between performance and live aboard comfort. A daggerboard solution has been chosen before fixed keels. The main reasons have been performance and safety. A catamaran with daggerboards point higher in the wind and is faster in all wind registers than a keel version. The higher speed allows you to sail away from bad weather rather than being stuck in them. With the daggerboards up the draught is less than 90 cm, allowing you to sail in really shallow waters where a keel boat would hit bottom.
The mast supplied with the OE60 is made of carbon and supplied by leading catamaran rig manufacturer Lorima. As a part of the optional program, other reputable rig manufacturer according to our clients preference.
Headsail furler by Harken or Reckman. The final sail wardrobe will be worked out together with the client according to personal preference and the intended use of the boat. Our preferred supplier is North Sails and options are other high quality sail loft according to clients request.
Explore the Oceans
Mission
Together OQS create value for our customers and guests by enabling them to enjoy and explore the world in a comfortable, stylish and safe way.
Vision
Imagine a yacht where the lack of fuel is not critical for the voyage and life onboard. A yacht minimizing bad emissions to the air and oceans. With enough solar energy for the critical systems onboard. No emissions. Water emissions cleaned by a sewage treatment system before discharging overboard – resulting in clean oceans.
Values
Values in OQS way of working:
They place the customer at the heart of everything that they do
They conduct their business with passion, professionalism and ethics
Values created in your yacht:
Ocean performance with comfort and style
Quality second to none
Systems reliable, safe and easy handling