We are Nordic Boathouse
We're specialized in boat sales and brokerage. We operate internationally from Finland and Sweden. We are an official representative of Grabau International Yacht Brokerage.
Creating new experiences and making boating more accessible for you.
Bringing a lifetime of memories exploring the world at sea together creating a lifestyle to be enjoyed for generations.
Testimonials
Smooth and hassle-free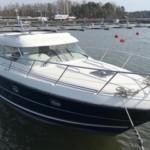 I sold my Nimbus 350/motorboat through Nordic Boathouse and I was truly satisfied. From marketing the boat, handling all the documents, selling it, and delivering it to the new owner it was smooth and totally hassle-free. I can truly recommend them and I wouldn't doubt a second, to use them again in the future.
Tom Jungell
Nimbus 350 Coupe
Vi kan med glädje rekommendera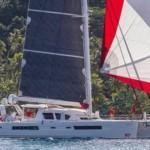 Mitt under Covid-pandemin hittade vi den båt vi letat efter, en Catana-65 från 2011 som låg i Florida.
I normala fall hade vi gjort flera besök men nu fick vi falla tillbaka på mäklare och videobesök – något som blev en utmaning. Grabau gjorde vad som var nödvändigt och framför allt var det mäklaren Matias som ansträngde sig till det yttersta för att hjälpa oss och kontrollera att allt blev så rätt som möjligt.
Matias hanterade alla sortens frågor från försäkringar och inhyrd besättning till certifikat och tekniska detaljer. Vi kan med glädje rekommendera Grabau och Matias som mäklare vid köp av en större Yacht.
Dag Sundman
Catana 65